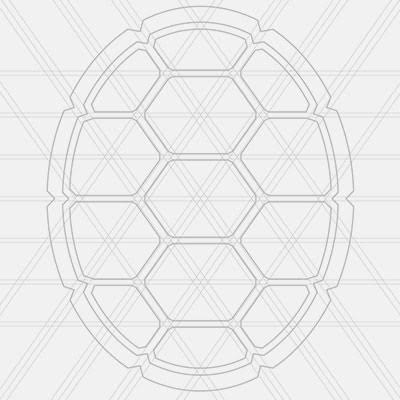 Fraser Stevens is a practitioner and researcher pursuing his PhD at the University of Maryland. Originally from Canada he studied in Toronto, Aberystwyth and Amsterdam before moving to the United States. His research focuses on the relationship between espionage and acting.
During his time in the United Kingdom Fraser co-founded the experimental theatre company Almost Human, which he co-directs. Their work seeks to challenge traditional theatrical styles and explore new ways of creating and devising performances. Almost Human continues to produce work internationally and has been nominated for multiple awards.
While in Amsterdam Fraser was a researcher in the Amsterdam School of Cultural Analysis. In addition to this position he was a research assistant on a joint project between digital humanities and religious studies analyzing Dutch literature.
Among his other interests are the performance of everyday life, experimental and avant-garde theatre, and intersections of practice and theory. Fraser joined TDPS in the fall of 2016 and continues to produce work as a practitioner while continuing his research.
Education/Training:
M.A., Theatre and Performance, Aberystwyth University, Aberystwyth, Wales, 2012

B.A. Hons., Theatre, York University, Toronto, Canada, 2010
Areas of Specialization/Interest:
Espionage and Surveillance Studies, Performance Studies, Experimental Theatre and Performance, Devised Theatre, Modern and Contemporary Theatre and Performance, Theatre and Performance Scenography and Design, Acting and Performance Theory
Professional Affiliations:
International Federation for Theatre Research (IFTR
Canadian Association for Theatre Research (CATR)
Performance Studies International (PSi)
Publications:
"Cultural Camouflage: Acting Identities in World War 2 Espionage." War and Theatrical Innovation. Ed. Victor Emeljanow. Palgrave Macmillan. 2017
Conference Presentations/Workshops/Guest Talks:
"The Libraries and Babel: Site-Specific Theatre for Institutions of Knowledge." International Federation for Theatre Research, Belgrade, Serbia, 2018
"Landscapes of Covert Performance." Canadian Association for Theatre Research, Queens University, Kingston, Canada, 2018
"New Techniques for Devising for Theatre and Performance Workshop." University for the Creative Arts, Rochester, UK, 2017
"New Techniques for Devising for Theatre and Performance Workshop." University for the Creative Arts, Rochester, UK, 2016
"Cultural Camouflage/Suspicious Behaviour: Acting Identities in World War 2 Espionage" New Scholars Forum, International Federation of Theatre Research World Congress, Stockholm, 2016
"Creating Identities in World War II Espionage" University of Central Lancashire Theatre and Performance Conference, UCLAN, Preston, UK, 2015
"The Theatre of World War II" Dramaturgies of Performance: PhD Symposium, University of Amsterdam, Amsterdam, Netherlands, 2014
"The Kruger Project: Performing Data." Future Climates Dialogue: How can we promote new synergies between art and science?, Aberystwyth University-by Invitation, Aberyswyth, UK, 2013
"New Techniques on Devising for Theatre and Performance Workshop", World Stage Design, Cardiff, UK, 2013
Representative Productions:
Babel, Almost Human, 2018
When We Grow We'll Be Old, Almost Human, 2016
The Fruits of Failure, Almost Human, 2015
Together, Almost Human, 2015
Dante Undone, Almost Human, 2014
Letter from another Island, Almost Human, 2012
The Assasination of Llwyd ap Iwan by the Outlaws Wilson and Evans, Pearson/Brookes, 2011
Honors/Awards/Funding/Nominations:
International Program for Creative Collaboration and Research, Travel and Research Grant, 2018
School of Theatre Dance and Performance Studies, Travel Grant, 2017
University of Maryland, College of Arts and Humanities Fellowship, 2017
School of Theatre Dance and Performance Studies, Travel Grant, 2016
Heritage Lottery Fund, Community Heritage and Project Development Funding, 2016
Prague Fringe, Creative Award – Nomination, 2016
University of Amsterdam, Travel and Research Grant, 2015
Flare Festival Weekender, Project Development Funding and Residency, 2014
Prague Fringe, Creative Award - Nomination, 2014
Welsh Theatre Critics Awards – Nomination, 2014
Aberystwyth University, Project Development Residency, 2013
Aberystwyth University, International Excellence Scholarship, 2010
York University, Master of Winters College Book Prize, 2010
Fraser Stevens publishes an article in Global Performance Studies
Fraser Stevens publishes an article in Global Performance Studies
School of Theatre, Dance, and Performance Studies