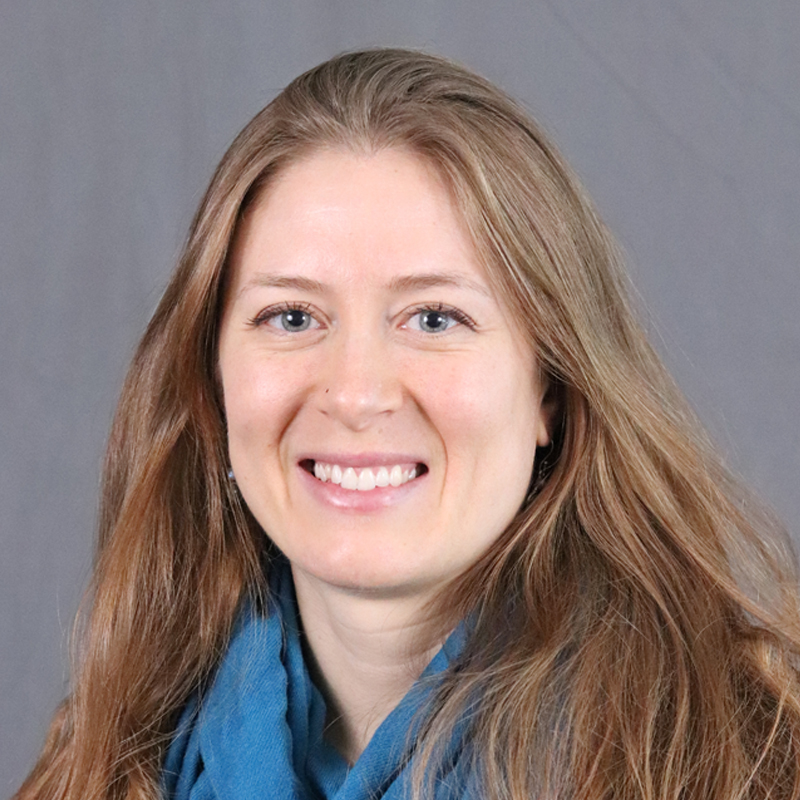 As coordinator of marketing and communications, Kate develops online and print marketing strategies for theatre and dance productions, lectures, master classes, workshops, and community outreach events. She also researches, creates, and organizes content for the School website, recruitment, alumni relations, and marketing materials by conducting interviews, and attending and documenting School events and productions.
Kate is also a dancer and dance scholar, having completed her Ph.D. in Dance and Performance Studies from the School of Theatre, Dance, and Performance Studies in 2015. As marketing communications coordinator for TDPS, she combines her expertise in marketing, web technology, and social media with her passion for the performing arts and dance scholarship.
Education/Training:
Postdoctoral Fulbright U.S. Scholar Program, Universidade Federal de Recife, Brazil
Ph.D. Theatre and Performance Studies, University of Maryland, College Park, MD
M.A. Traditional Irish Dance Performance, University of Limerick, Ireland
B.A. Cognitive Science, University of Virginia, Charlottesville, VA
Publications:
"Dances of Cultural Resistance and Social Inclusion in Brazil: Frevo and Popular Dances of Pernambuco," Handbook of Social Inclusion, Research and Practices in Health and Social Care. Springer, New York. July 2020. (forthcoming)
"Dancing Between Pedagogy and Performance: Guerreiros do Passo and the Case of Brazilian Frevo," Dance Chronicle, 43, no. 1 (2020): 3-31.
"A Dance of Resistance from Recife, Brazil: Carnivalesque Improvisation in Frevo," Dance Research Journal, 51, no. 3 (2019): 28-46.
"Locating Montserrat between the Black and Green," Irish Migration Studies in Latin America, 9, no. 2 (2019): 1-14.
"Dancing the Archive: Rhythms of Change in Montserrat's Masquerades," Yearbook for Traditional Music, 49 (2017): 67-91.
"Weaving Music and Braiding Tradition: Irish Step Dance in Ireland and the North American Diaspora," Proceedings of the 27th Symposium of the International Council for Traditional Music Study Group on Ethnochoreology, University of Limerick, Ireland (July 2012).
Book review: Kinesthetic Empathy in Creative and Cultural Practices, edited by Dee Reynolds and Matthew Reason, Theatre Survey, 55, no. 2 (2014): 264-266.
Book review: Planes of Composition: Dance, Theory, and the Global, edited by André Lepecki and Jenn Joy, Theatre Journal, 63, no. 3 (2011): 482-483.
Martin van den Berg, Kathleen A. Spanos, Michael Kubovy, "The Effect of Synaesthetically Induced Colors on Perceptual Organization," Journal of Vision, 5, no. 8 (2005).
Website:
Marketing communications coordinator Kate Spanos (PhD '16) publishes article about Brazilian carnival dance, frevo
The article examines pedagogy and performance in Brazilian frevo dance.
School of Theatre, Dance, and Performance Studies | Theatre Scholarship and Performance Studies
Kate Spanos (PhD '16; and our marketing communications coordinator) recently published an article, "Dancing between Pedagogy and Performance: Guerreiros do Passo and the Case of Brazilian Frevo," in Dance Chronicle. The article was co-authored with collaborator Amilcar Almeida Bezerra from the Universidade Federal de Pernambuco in Recife, Brazil.
Abstract
Frevo dance comes from the cities of Recife and Olinda in the northeastern Brazilian state of Pernambuco. We expand on previous research by Valéria Vicente to apply Homi Bhabha's concepts of pedagogy and performativity to a study of how frevo dancers fight for multiplicity and individuality. We explore how the group Guerreiros do Passo (Frevo Dance Warriors) preserves and disseminates frevo through distinct teaching methods and performance projects, arguing that their work enables the performative enactment of popular memory and the subversion of frevo's own official discourse. We examine how Guerreiros do Passo provides a new perspective on common challenges in dance pedagogy and performance, including the tensions between tradition/innovation and cultural/individual expression.
Read More about Marketing communications coordinator Kate Spanos (PhD '16) publishes article about Brazilian carnival dance, frevo