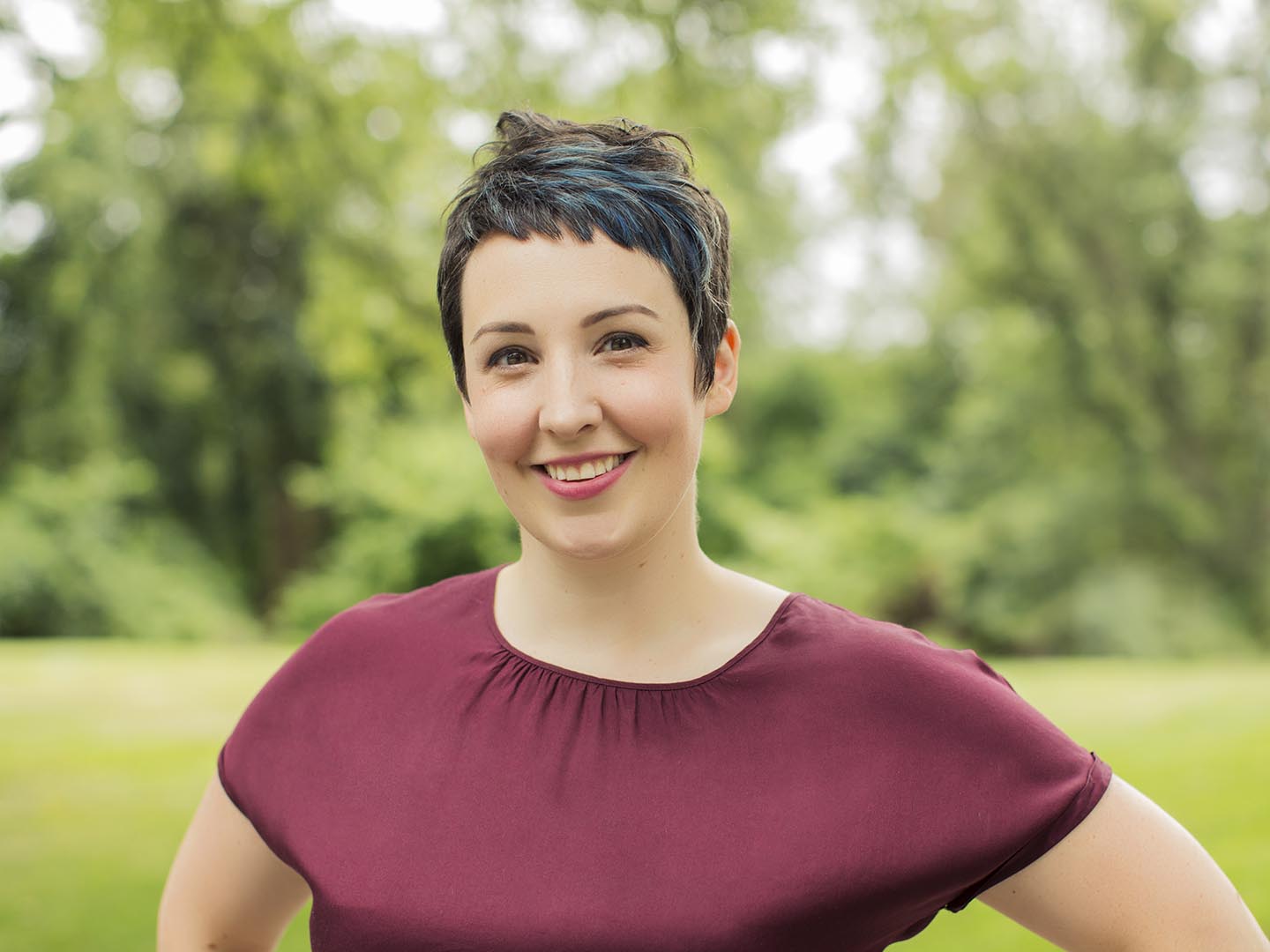 Research Expertise
Theatre History
Theatre Theory

Caitlin Marshall, Ph.D is an American theater historian specializing in 19th century drama and popular genres like blackface minstrelsy, sideshow, dramatic reading, and musical performance. Her manuscript in progress, "'Power in the Tongue': Sounding America in Red, White, and Black," takes up the metaphor of voice in American democracy, and analyzes how essentialized performances of race and disability recorded, reproduced, and contested a soundtrack of citizenship. Caitlin currently teaches undergraduate courses on " 'Indian' Plays and Native American drama," "Theater History," "Introduction to Theatre and Performance," and "American Theatre from 1650-1900." Her graduate seminars include a course on the history of spectacle from 1492 - today: "Extraordinary Bodies on Display: Theater, Freak shows, & Ethnological Show Biz," and a new seminar titled "Performing Disability, Cripping Performance." Her writing is published in Postmodern Culture, Twentieth Century Music, and SoundingOut!
Education/Training:
Ph.D., Performance Studies, University of California Berkeley, 2016
B.A Brown University, 2005
Areas of Specialization/Interest:
American Theater & Performance (17th - 21st C), with concentrations in African American Drama & Performance, and Native American Drama & Performance
Disability Theater & Performance
Musical Theater History
Sound Studies
Critical theories of race, racial impersonation, mixed-race and comparative race studies, critical disability theory, freak studies, crip theory, and theories of coloniality and decoloniality
Professional Affiliations:
American Society for Theatre Research (ASTR)
Association for Theatre in Higher Education (ATHE)
Society for Disability Studies
American Studies Association
C- 19: The Society of Nineteenth-Century Americanists
Representative Publications:
2020 "Sound Acts: Unmuting Performance Studies." Special Journal issue of Performance Matters. Caitlin Marshall, Marci McMahon, and Patricia Herrera, co-editors (forthcoming May 2020).
"An Ear for History: Listening to Elizabeth Taylor Greenfield's Double-Voiced Aesthetics." (in progress)
2016, "A Different Voice, A Different Song." Book review. Spec. issue Twentieth Century Music. 13 no. 1 (March): n.p. doi: 10.1017/S1478572215000274
2015, "Crippled Speech." Voice Matters. Spec. issue Postmodern Culture. 24 no. 3 (May 2014): n.p. doi: 10.1353/pmc.2014.0020
2014, "The Acoustics of Passing: Harriet Beecher Stowe's Uncle Tom's Cabin as Supremacist Remix." Sounding Out! The Sound Studies Blog. 23 December 2013. n.p.
Fellowships & Awards:
2018, Ransom Center Research Fellowship at the University of Texas at Austin
2017, The Mellon School of Theatre and Performance Research at Harvard University
2016, University of Maryland Arts & Humanities Center for Synergy Conference Grant
2014, UC Humanities Network Multi-Campus Research Group: "Keys to Voice Studies"
2014, UC Berkeley Center for the Study of Sexual Culture & Center for Race and Gender Dissertation Retreat
Theater Direction:
2018, Companion Animals by Madeleine George (Workshop), Big Ten Theatre Consortium commission,

Clarice Smith Performing Arts Center, College Park, MD

2017, Present *TDPS New Play Workshop (Staged Readings),

Clarice Smith Performing Arts Center, College Park, MD,

*In collaboration with the Dramatist Guild of America

2016, The Quick and the Dead adapted by Joshua Williams (Staged Reading), Durham Theater, Berkeley, CA
2014, Every Angel is Brutal by Julia Jarcho (Staged Reading), Durham Theater, Berkeley, CA
2013, Untitled Teen Hospice Play by Krista Knight (Staged Reading), Durham Theater, Berkeley, CA
2013, Kid Simple: A Radio Play in the Flesh, by Jordan Harrison, Durham Theater, Berkeley, CA
2008, VoicedBox, by Caitlin Marshall and Sam Krahn (musical & stage direction), Zellerbach Hall, Berkeley, CA
History and theory faculty Caitlin Marshall co-edits a special issue for Performance Matters
The issue explores the resonances of sound in the field of performance studies
School of Theatre, Dance, and Performance Studies