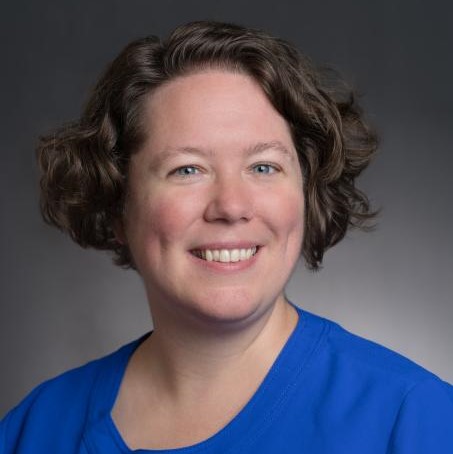 Assistant Professor, School of Languages, Literatures, and Cultures
Assistant Professor, Japanese
Affiliate Faculty, School of Theatre, Dance, and Performance Studies

jsbrowne@umd.edu
Research Expertise
Gender
Performance Studies
Theatre History

Jyana S. Browne's areas of research include early modern Japanese popular performance; the interactions of new technologies with traditional theatre; the history of bunraku; and the intersections of performance, sexuality, and embodiment on stage and in everyday life. Her current book project, Embodied Afterlives: Performance and Love Suicide in Early Modern Japan, examines how Chikamatsu created a new kind of embodied spectatorship in his plays about recent events that shaped the practices, performances, and remembrances of love suicide. Dr. Browne earned her doctorate from the University of Washington in 2017. As part of her graduate work, she spent a year studying at the Inter-University Center for Japanese Language Studies (IUC) with the support of a Blakemore Freeman Fellowship and a year engaging in dissertation research at Waseda University with the support of a Japan Foundation Doctoral Fellowship. She has published her research in Puppetry International and Dai 37 kai kokusai nihon bungaku kenkyūshūkai kaigiroku. Her essay on the Japanese theatrical and literary canons is forthcoming in the volume Troubling Traditions in 2021.
Dr. Browne was the recipient of an Elevate Fellowship from the Teaching and Learning Transformation Center for 2020. Her course offerings include Performance and Sexuality in Early Modern Japan, Mapping Premodern Japan, The Supernatural and the Strange in Classical Japan, and Technologies of Japanese Performance. She also teaches courses that train advanced language students in classical Japanese language and culture and in reading authentic works of fiction and nonfiction in modern Japanese.
Before beginning her graduate studies, Dr. Browne worked as a theatre director in New York. She directed plays from the noh and bunraku repertoires in addition to plays by American artists, such as Katori Hall and Lucas Hnath. During graduate school, she spent two years supporting the Mellon Creative Research Fellowships at the University of Washington. Dr. Browne has trained in the traditional Japanese art of chanting for the puppet theatre (gidayū bushi) under Takemoto Koshikyō. She currently studies tea ceremony with Yamazaki Tomiko in Yokohama.