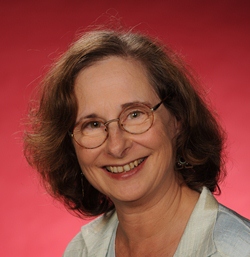 Karen Bradley is working with the Association for Cultural Equity and the Laban/Bartenieff Institute of Movement Studies on digitizing, re-analyzing, and disseminating the Choreometrics materials, and will continue her work with Dr. Jose Contreras-Vidal's team at the University of Houston to determine brain-wave patterns for particular expressive movement qualities. She is also a part of the leadership team on a grant from the Canadian government entitled "Moving Stories: Digital Tools for Movement, Meaning, and Interaction." The project is a partnership among the Laban/Bartenieff Institute of Movement Studies in NY, Simon Fraser University's School of Interactive Arts and Technology in Vancouver, BC, and the University of Illinois' eDream Center.
This year, 2015-16, Bradley will develop and oversee a series of workshops, panel discussions, and related events around the topic of the ways in which community-based dance and movement analysis practices impact the development of creative communities.
Guests for this year include Regina Miranda, Allison Orr, and Don Rieder. The series is a part of her Dorothy G. Madden Professorship in Dance.
Education/Training:
MA, Dance, University of Oregon (1977), CMA (Certified Movement Analyst in Laban Movement Analysis, 1984), further study in dance/movement therapy.
Professional Affiliations:
Vice Chair of the Board and Director of Research, Laban/Bartenieff Institute of Movement Studies, Government Affairs Liaison, National Dance Education Organization, former President, Congress on Research in Dance
Representative Productions:
Dance and movement design for Baltimore/Washington area theatres, including: Big Love at Woolly Mammoth, The Cherry Orchard at Everyman Theatre
Representative Publications/Research Activities:
Rudolf Laban, a volume of the Routledge Twentieth-Century Performance Practitioners series (2008), Research Priorities for Dance Education: A Report to the Nation, Co-author of Published Literature in Dance Education section, writer for 2012 Core Standards in Dance.
Honors and Awards:
National Dance Education Organization, Visionary Award, 2008 University of Oregon Distinguished Alumnae in Dance, 2013