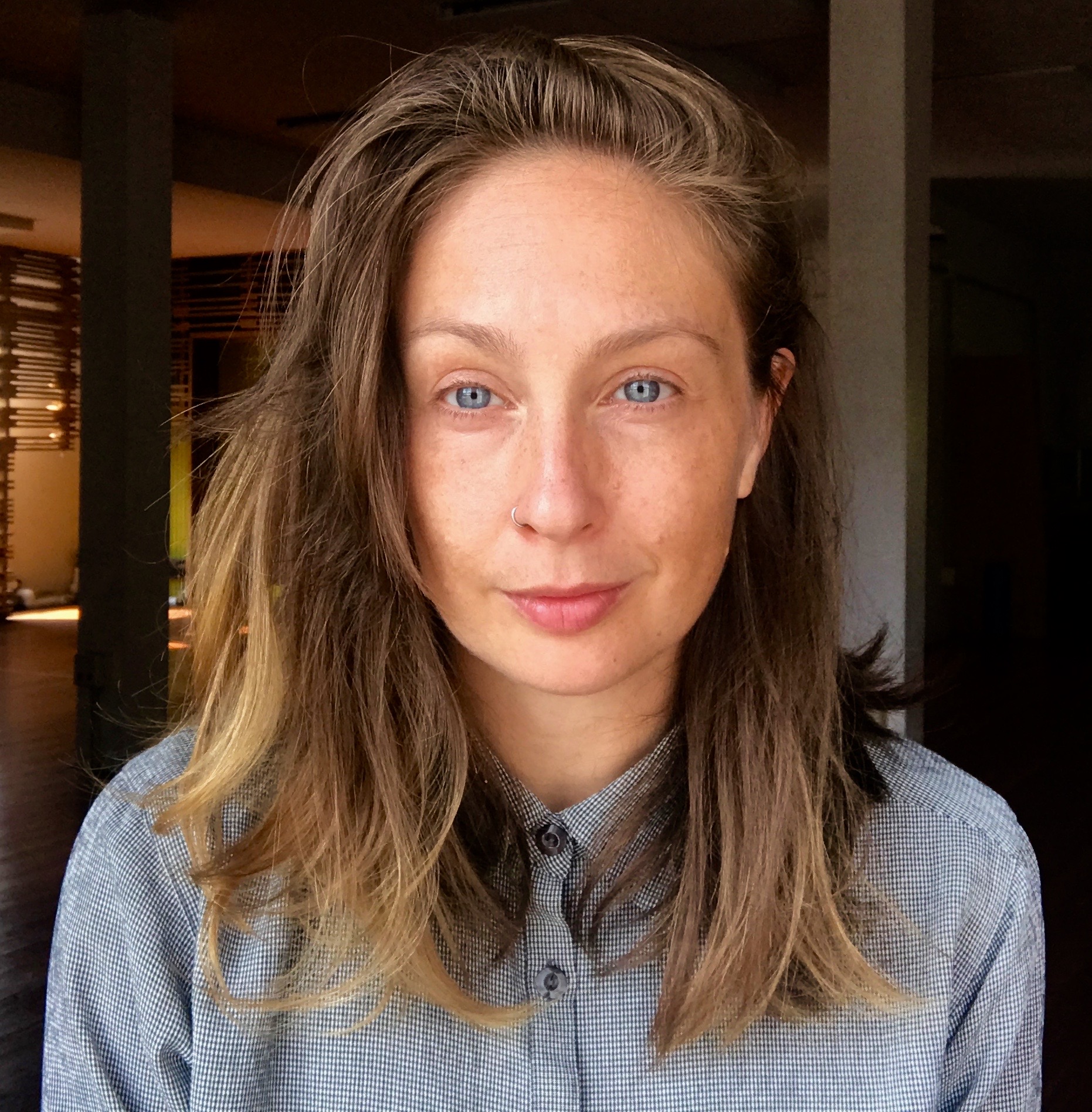 Assistant professor (Maya Brin Endowed Professor in Dance), , Co-Director of the Maya Brin Institute for New Performance, Dance Performance and Scholarship

(301) 405-5883
portier1@umd.edu
1939 The Clarice Smith Performing Arts Center
Get Directions
Research Expertise
Choreography
Modern Dance Technique

Kendra Portier is a teacher, performer, and choreographer. Born at home in Ohio, Portier has facilitated and promoted dance across the globe from San Diego to Salzburg, Dushanbe to Athens (Greece, Georgia, and Ohio). Her formative dance experience began with BalletMet (OH), a classical-based ballet company with whom she trained and performed. Portier has an extensive teaching roster consisting of faculty positions at numerous dance programs and festivals, guest artist commissions, and ongoing partnerships with Gibney Dance Center (NY), Lion's Jaw Festival (MA), freeskewl (online) & Bates Dance Festival (ME). She has worked with an array of artists, performing in a range of classical to contemporary works—most notoriously decade-long tenures as a company member in David Dorfman Dance (NY) and Vanessa Justice Dance (NY).
Primarily resulting in performance, her creative research involves a breadth of collaborative and transdisciplinary processes, including her visual arts practice and the project-based dance company, BANDportier (NYC), which she directs. Portier and BAND's choreography has been supported nationally though awards and presenting venues, such as the Harkness Choreographer in Residence (2012, NYC), Bates Dance Festival Choreographic Residency (2013/2019,ME), Tisch Dance Space Grant (2015/2018/2019, NYC), Wanda M. Nettl Prize for Choreography (2018, IL), DanceNow (NYC), Art for the People (NJ), Dance New Amsterdam (NY), NYS DanceForce (NY), Dixon Place (NY), Gowanus Arts+Production (NY), CRAWL / the People Movers (NY), New York University's Tisch Summer Dance (NYC), Bates Dance Festival (ME), Lion's Jaw Festival, Artist in Residence at the University of Maryland College Park (2018-20) and the Madden Dance Project at the Clarice Performing Arts Center (MD). Portier's current research is a multi-installment, phenomenological investigation of color - Color Studies that has produced dance works: Burnish: Magenta #03, Burnish: Magenta #08, High Violet, Double Chroma, and Glorious Discoloration. Cyan studies are in-process, consisting of a solo work for Portier (Elegy for Mary), a duet series (Pantone Duet), and a quartet (untitled vital glacier) to be presented by DancePlace (DC), Summer 2021.
Portier holds a BFA with Honors from the Ohio State University and a MFA from the University of Illinois Urbana-Champaign. Portier joins TDPS faculty as the Maya Brin Endowed Professor in Dance.