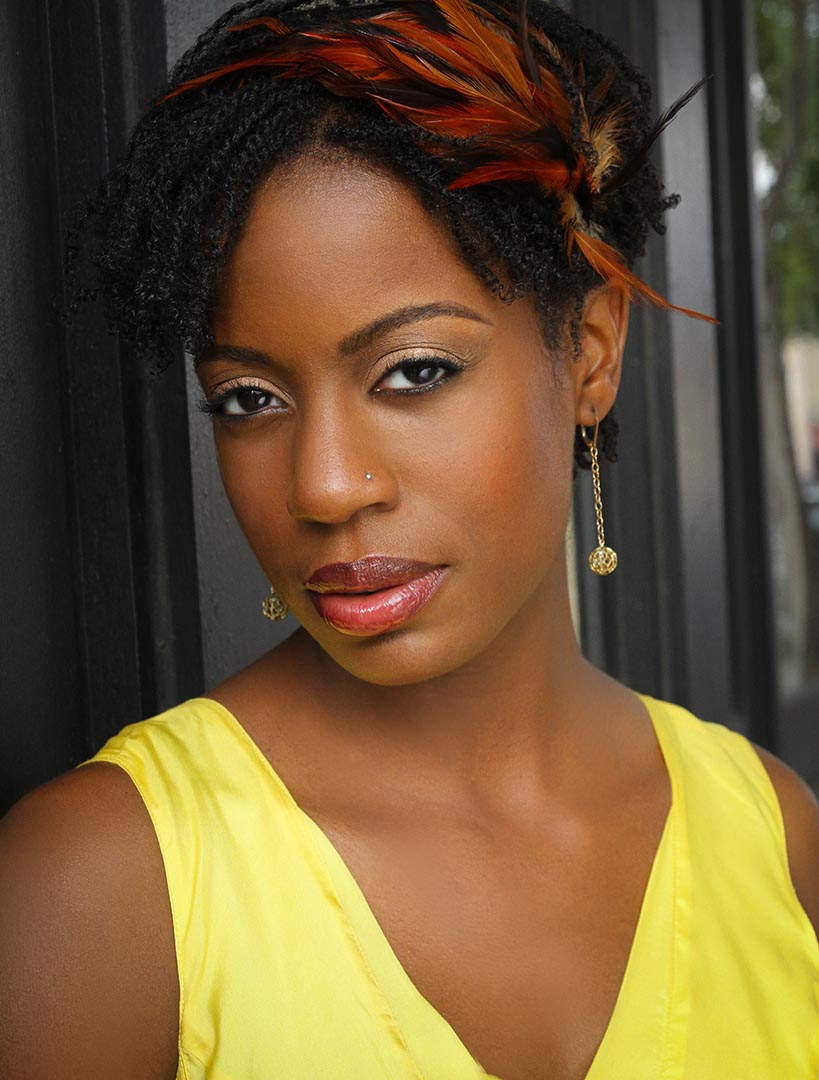 Ronya-Lee LaVaune Anderson is a dancer, choreographer, singer, songwriter and educator. She holds a Master's of Divinity from Duke Divinity School in Durham, North Carolina, a B.A. in Dance and a B.A. in English Language and Literature from the University of Maryland at College Park. A former member of the Chuck Davis African American Dance Ensemble, Clancy Works, Carla Perlo's Carla and Company, Erica Rebollar Dance Co., Liz Lerman's Dance Exchange and most recently, Dance Place's Marvin Gaye Project, for which she also serves as Rehearsal Director, Ronya-Lee has performed both nationally and internationally. She has led residencies at Duke University (Durham, NC), Henderson State University (Arkadelphia, Arkansas), Mercyhurst University (Erie, PA) and Prince George's Community College (Landover, MD). Her work has been commissioned by Duke University, PG Community College, Joy of Motion, DanceEthos, Dance For All Youth Company in South Africa, as well as churches, schools and community organizations throughout the United States.
A 2013 recipient of a Bates Dance Festival Teaching Fellowship, a 2014 Sacred Dance Facilitator at Music and Liturgical Arts Week in Lake Junaluska, NC, and a 2015 Main Presenter at the Sacred Dance Guild's biannual conference, Ronya-Lee travels extensively teaching, dancing, and choreographing. She serves as Artistic Director for Dancing by the Power: Movement Matters; her company that combines art, spoken word, live music, dance and fashion in performance. With the ukulele as her songwriting companion, Ronya-Lee is also a genre- bending singer-songwriter, using her dance and choreography experience to create a unique live experience. She is currently working on her debut album, The Light Sessions.
To learn more visit www.ronyalee.com and follow @theofficialronyalee.