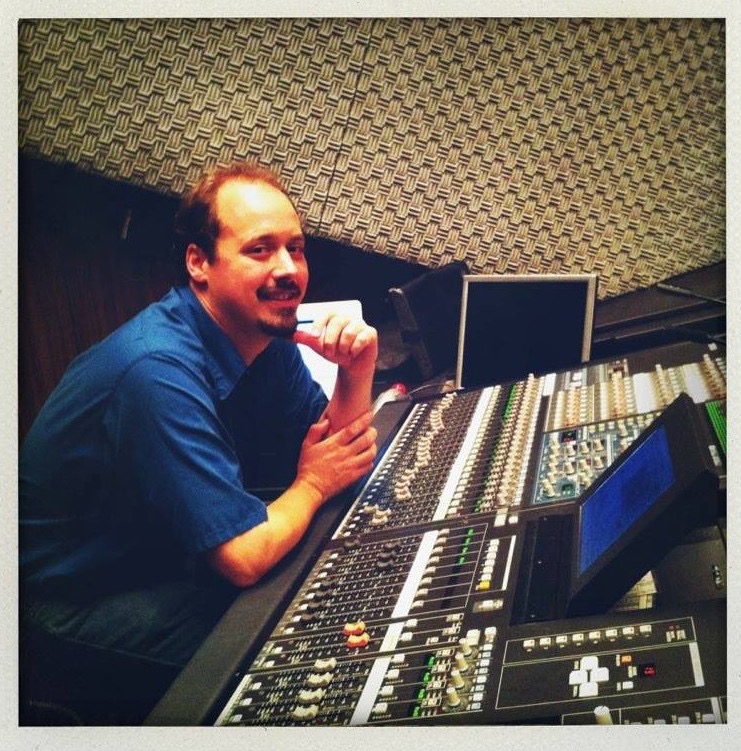 Sam Crawford is the sound and media technologies in performance expert at the School of Theatre, Dance, and Performance Studies. He comes to College Park from Brooklyn, where he worked as a freelance composer, designer and engineer.
A multi-instrumentalist on electric guitar, modular synthesizer, lap steel, banjo, bass, piano, organ and brass, Crawford is called one of "a fiercely intelligent, talented crew of players" by the New York Times. His recent compositions and sound designs have included works for the Bill T. Jones/Arnie Zane Company (Another Evening: Venice for the Venice Biennale, 2010), Camille A. Brown and Dancers (BLACK GIRL: Linguistic Play, 2016), Yin Mei Dance (Scent of Time for the Beijing Dance Academy, 2010), Kyle Abraham / Abraham.In.Motion (Pavement for Harlem Stage, 2012), and David Dorfman Dance (Aroundtown for BAM's Next Wave Festival, 2017) and Yara Travieso (La Medea at PS122's Coil Festival, 2017).
Crawford completed both his B.A. in English and A.S. in audio technology at Indiana University in 2003. He later worked at Looking Glass Studios in New York City as an assistant engineer on film projects with Philip Glass and Björk. These early experiences shaped his thoughts on music and music-making, and he uses improvisational processes to generate raw material and refine that material into finished works.
Learn more about Sam Crawford's work at www.samcrawfordsound.com.