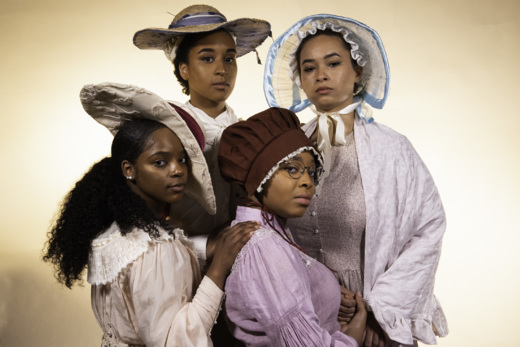 Flyin' West
College of Arts and Humanities | School of Theatre, Dance, and Performance Studies | The Clarice Smith Performing Arts Center
Friday, November 1, 2019 7:30 pm
Clarice Smith Performing Arts Center, Kogod Theatre
Set in 1898, Flyin' West is the vivid and spirited story of African American women pioneers who settle together in the all-black town of Nicodemus, KS. After emancipation, the play's four women have taken advantage of the Homestead Act to leave the oppressive South in hopes of finding the freedom that had been denied to them for so long. Cleage's work explores themes of determination, racial pride, intermarriage and the power of love to highlight the female empowerment that she sees as vital to the African American community.

"[A] most potent, gripping play…a paean to women…and a plea for all women with vibrant lives to tell their oral stories…." — The New York Times
Photo by David Andrews.