MFA Dance Virtual Visit 2020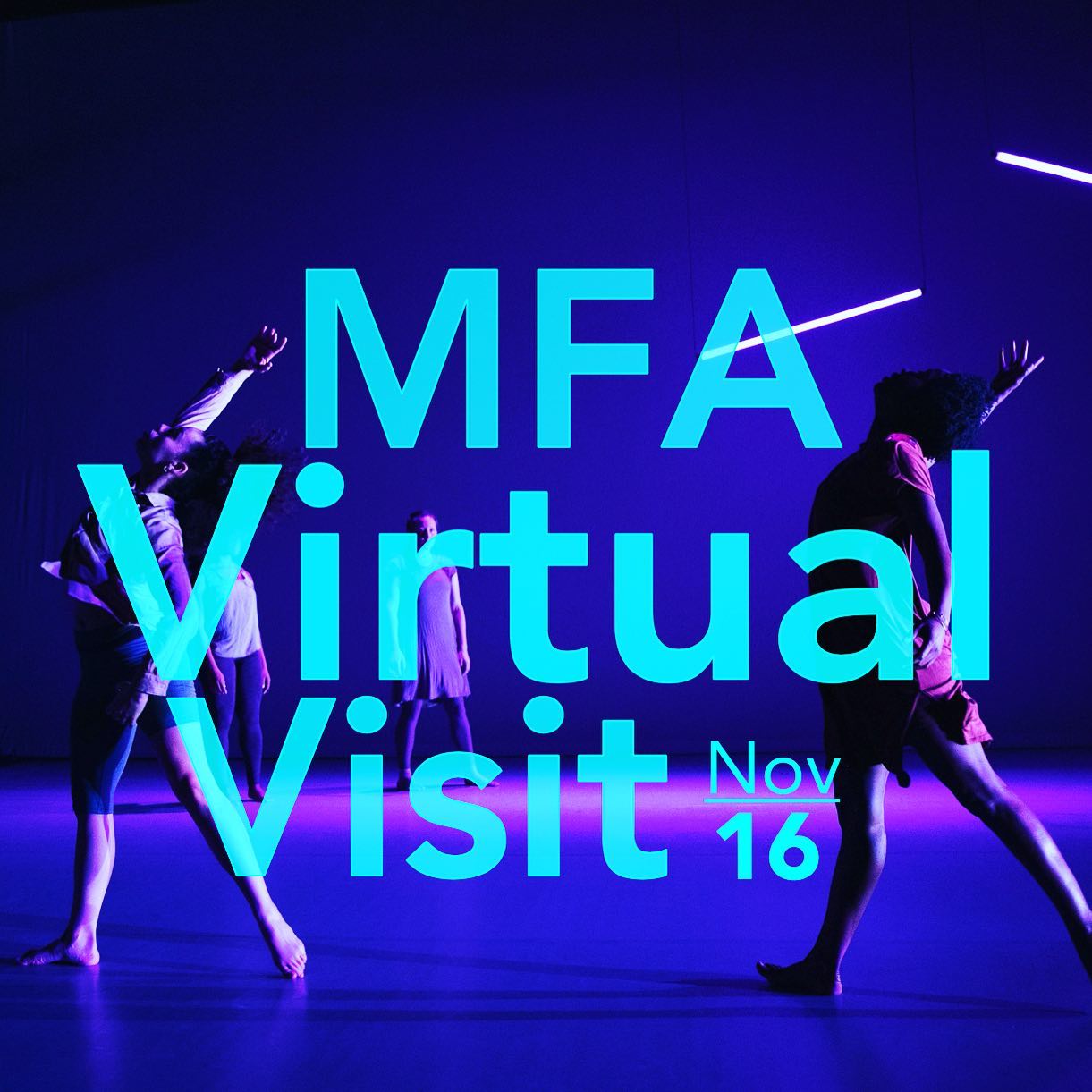 MFA Dance Virtual Visit 2020
School of Theatre, Dance, and Performance Studies
Monday, November 16, 2020 9:00 am-11:30 am
Join us for an experiential snapshot of graduate studies in dance in the School of Theatre, Dance, and Performance Studies at the University of Maryland, College Park. To register, please complete the registration form by Sunday, November 15 at 5PM.

Schedule (EST):
9:00 -10:30AM: Graduate Technique(s) Class: option to virtually participate or observe.
11:00 -11:30AM: Graduate choreography with second year students.
Find out how to apply to the MFA in Dance program here.