The 2022–23 Season at The Clarice Smith Performing Arts Center is Now on Sale!
July 19, 2022 The Clarice Smith Performing Arts Center | School of Music | School of Theatre, Dance, and Performance Studies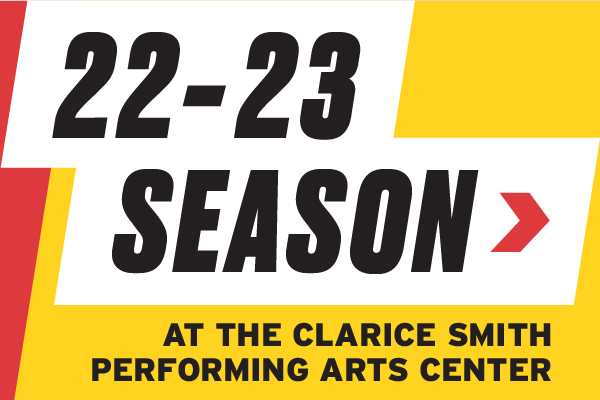 Experience stunning works by students, faculty and touring artists this year.
The Clarice Smith Smith Performing Arts Center announces their 2022-23 season today. Audiences can experience stunning works live on stage by student, faculty and touring artists who share untold stories, break boundaries and breathe fresh perspectives into classics. With more than 100 events across music, theater and dance, there is truly something in store for everyone!
This season also plays a key role in the campuswide Arts for All initiative, which leverages the power of the arts, technology and social justice to address the grand challenges of our time. The Clarice's performances aim to elevate marginalized voices and audiences are invited to participate in the process through panels, residencies, open rehearsals, lectures, masterclasses and more.