Associate Professor Maura Keefe Appointed Director of UMD School of Theatre, Dance, and Performance Studies
July 01, 2020 School of Theatre, Dance, and Performance Studies | College of Arts and Humanities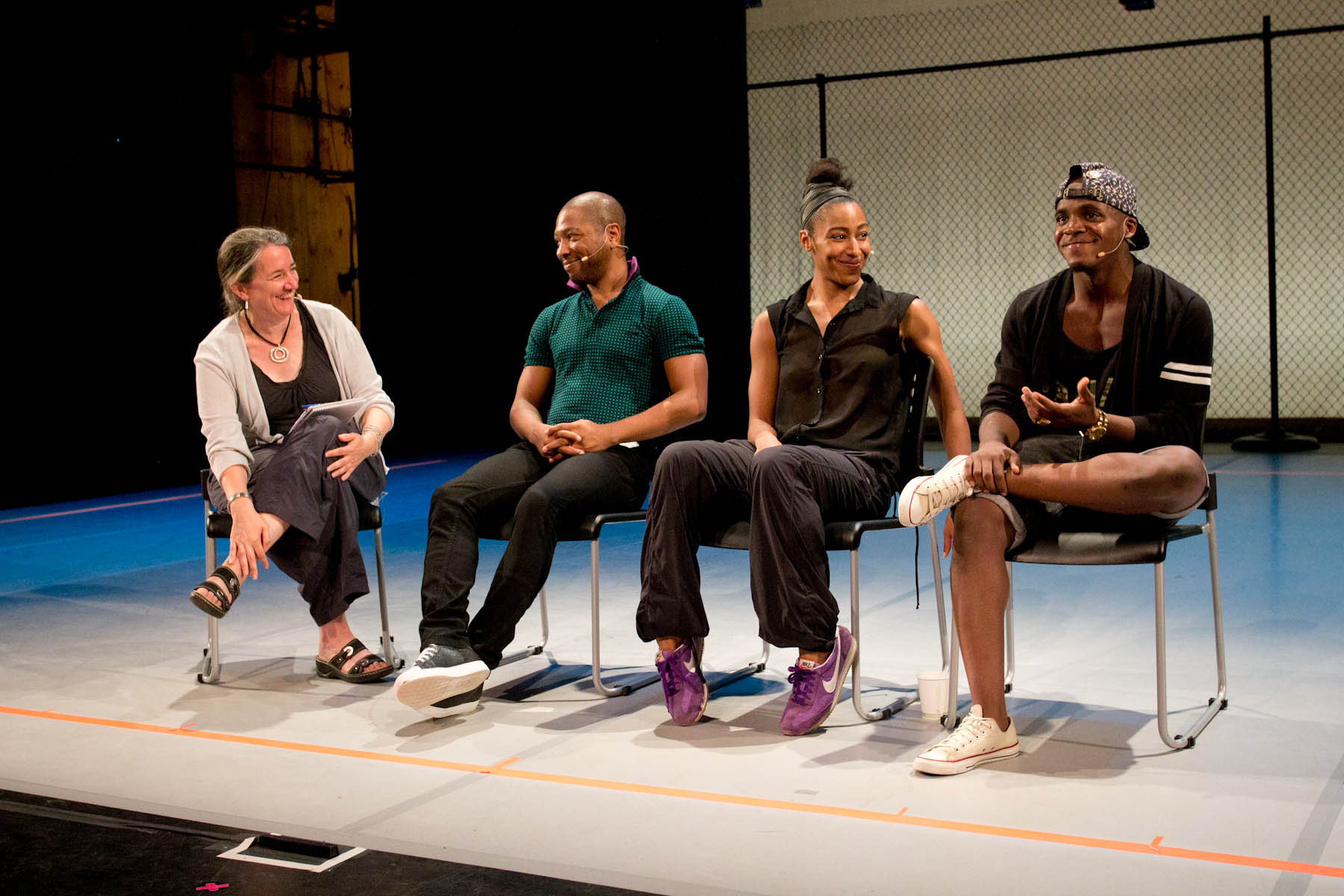 Esteemed dance scholar envisions further collaboration, innovation and engagement in the school.
The College of Arts and Humanities has appointed contemporary dance historian and Associate Professor Maura Keefe director of the University of Maryland School of Theatre, Dance, and Performance Studies (TDPS), effective July 1, 2020. Keefe served as the associate director of the school since 2016 and as interim director during the Spring 2019 semester. She succeeds Leigh Wilson Smiley, who has led the school since 2013.
"I look forward to leading the talented artists and brilliant scholars of TDPS and expanding the possibilities for creative work and research, as well as deepening the school's relationships with arts organizations in the D.C.-Baltimore corridor," Keefe said.
As director of TDPS, Keefe will support the school's mission to provide an inclusive educational environment designed to advance, transform and innovate the research and practice of the performing arts. She will deepen relationships with artists and scholars in the fields of theater, dance and performance studies, as well as explore new possibilities for collaborations between faculty and students. Further incorporation of media and technology in the performing arts is also a central focus in her vision for the school's future, both in productions and in digital humanities. 
"Professor Keefe is a tremendous talent with a dynamic vision for excellence, creativity and engagement throughout the school," said Bonnie Thornton Dill, dean of the College of Arts and Humanities. "I am delighted that she has agreed to dedicate her time and talents to serve the school and college in a leadership capacity."
Keefe's research focus is contemporary dance forms and cultures, choreography, dance theory and audience engagement for dance. She is also a scholar in residence at Jacob's Pillow, an internationally acclaimed summer dance festival, where she interviews, writes about and lectures on dance artists from around the world. In 2018, she received the UMD Research Communicator Impact Award in the new media category.
Keefe joined the TDPS faculty in 2016, coming from The College at Brockport, State University of New York (SUNY), where she served as director of the dance department. She was drawn to the national reputation of TDPS as a site for interdisciplinary exploration of theater and dance, as well as the collaborative relationship the school has with the Artist Partner Programs through The Clarice Smith Performing Arts Center to bring visiting artists to work with TDPS students. She was named the Dorothy G. Madden Professor of Dance from 2018-2020, during which she investigated audience engagement in contemporary dance and built on her research into women choreographers.
Keefe will use her expertise as an historian and her experience as a choreographer to envision and build the future of dance and theater research on campus. She looks forward to facilitating an environment at TDPS where faculty and students are forward thinking and explore performance possibilities on and off the stage.
"This is a great moment to join other leaders at UMD to increase engagement with and accessibility to the arts on campus," she said.
Photo: Maura Keefe moderates a post-show talk with AbrahamInMotion (Kyle Abraham, Rena Butler and Maleek Washington) at Jacob's Pillow Dance Festival. Photo courtesy of Jacob's Pillow Dance Festival. Photo credit: Em Watson.