Dancing about architecture: Tzveta Kassabova '09 opens new arts space in Detroit
December 14, 2018 School of Theatre, Dance, and Performance Studies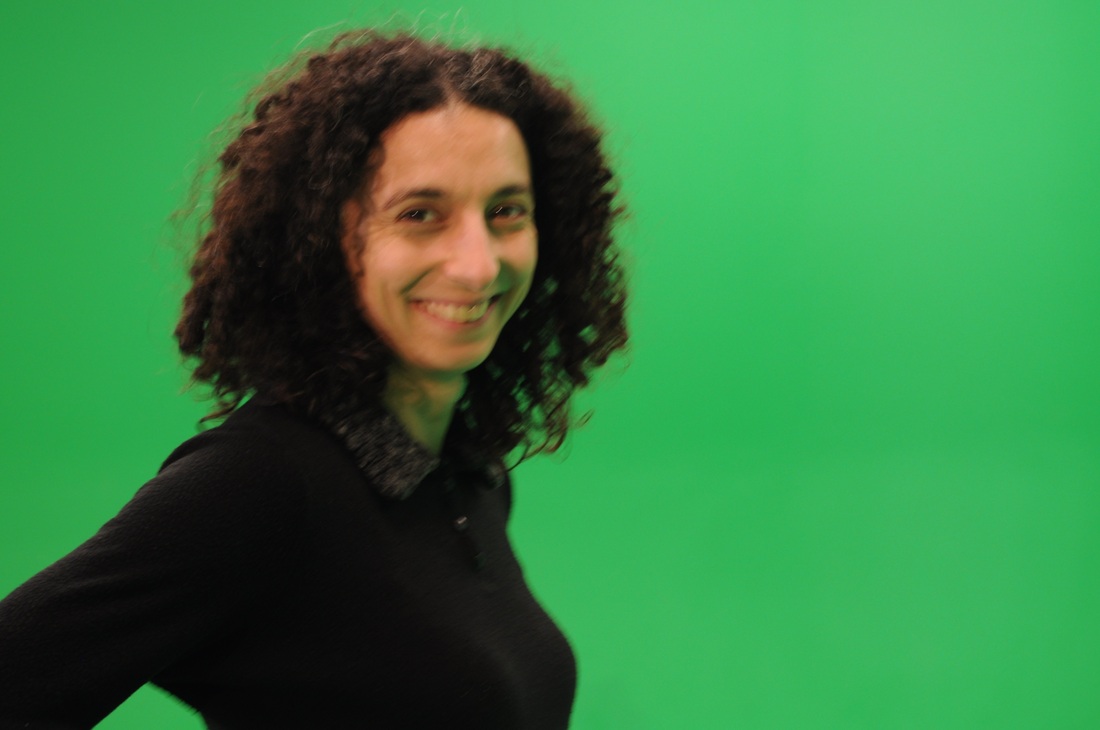 The famous aphorism, "Writing about music is like dancing about architecture," suggests that architecture has nothing to do with dance, and dance has nothing to do with architecture.
The famous aphorism, "Writing about music is like dancing about architecture," suggests that architecture has nothing to do with dance, and dance has nothing to do with architecture. However, dance has everything to do with space and architecture, as demonstrated by site-specific dance artists such as Tzveta Kassabova '09. This UMD MFA Dance alumna is an innovative scientist-turned-artist who recently opened a new arts space in Detroit called Andy that challenges the misconception that dance and architecture are antithetical to one another.
Tzveta believes that dance is a visual art form and her choreography aims to play with the laws of physics in space and time. She is a Bulgarian born choreographer, costume designer, and installation artist who first came to the University of Maryland in 1999 to study physics and meteorology. While working on her Master's in meteorology, she snuck over to dance classes in Preinkert Field House and became increasingly involved in her artistic practice. After graduating, she moved to New York City, where she saw an awe-inspiring performance by Sara Pearson and Patrik Widrig (now professors in Dance at UMD) and was enamored after taking a workshop with them. She danced with David Dorfman and PEARSONWIDRIG DANCETHEATER companies for a couple of years and then decided to move back to College Park to pursue her MFA in Dance.
After graduating from UMD for the second time, Tzveta was named among "25 to Watch" in 2012 by Dance Magazine. The profile highlighted her unconventional approach to space and noted that "her scientific background shines through in her choreography...her dancers test various velocities, momentums, and trajectories." She has traveled the world as a choreographer and performer, and she offers master classes in site-specific work and her unique improvisational style.
This year, Tzveta opened the new Andy Arts space in Detroit in collaboration with the Shua Group—a non-profit organization that, according to their website, creates art that challenges the boundaries between "the artist and public, theater and street, private and public, life and art." The Andy Arts building was an old warehouse that Tzveta and the Shua Group have renovated with plans to install artwork that will illuminate the space, including dance, theater, music, visual art, and photography. The 20,000 square foot space houses three performance areas: an open black box "hanger," a studio or gallery space, and a "flex garage" that recently proved its versatility when the space was filled with water for a dance installation.
Tzveta explains that Andy was named after Mr. Andy Jones, a longtime resident of this northwest Detroit neighborhood, who has been working single handedly to keep the neighborhood clean every day for over forty years. When the team signed the contract, Andy was mowing their lawn; he introduced himself and they were struck by his humor and optimism. His dedicated care of the physical landscape inspired the mission of the arts space to create collaborative, community-focused events that would engender creativity and educational opportunities. The architecture of the space and the neighborhood in which it is situated inspires the communal work that is created there, making it a destination for neighbors to participate as active members. Andy attends every show at the eponymously named space.
Tzveta is now an assistant professor of theater and drama at the University of Michigan in Ann Arbor, where she is interested in bringing artistic communities together. She aims to bring more student work to Andy Arts space, joining artists from local colleges and universities with community artists of all ages. The next step for the Andy project is to renovate a new rehearsal studio and community meeting space with the design support of non-profit organization Open Architecture Collaborative. The team will create an architectural design that will encourage the creation of performing and visual arts that promote civic engagement in this traditionally marginalized community.
​
Find out more about Andy Arts at their website www.andyarts.org and on social media @andyartcenter.