This Fall, the Performing Arts at Maryland Come to You
October 06, 2020 School of Music | School of Theatre, Dance, and Performance Studies | The Clarice Smith Performing Arts Center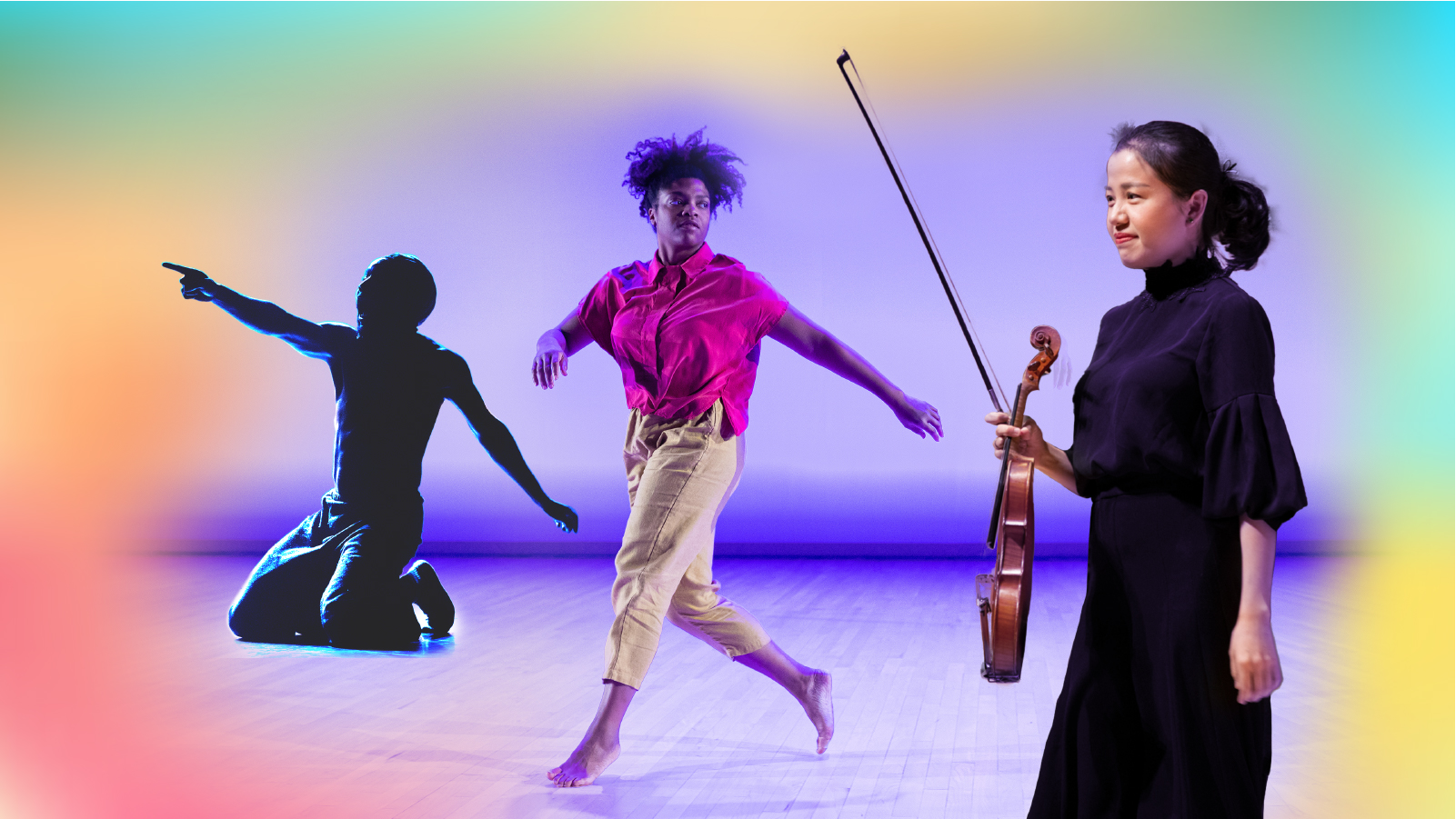 2020-21 virtual season announced.
As the thriving arts hub at the University of Maryland, The Clarice Smith Performing Arts Center has enthusiastically welcomed students back to campus both virtually and in-person, and we were thrilled to kick off the year with an all-virtual NextNOW Fest. In its seventh year, the annual festival by and for students celebrates community, creativity and connection.
Now, we invite you to join us virtually this fall as we begin a new way of experiencing the artistic work that typically comes to life in our concert halls, theaters, courtyards and community spaces. As we have explored opportunities that best support our UMD campus, the local community and artists, we have curated events that we hope will bring you closer to the artistic process through engaging conversations, exciting student work and safely distanced group performance. We always strive to share unique experiences that reflect our cultural landscape and elevate new work. It is especially important to us to also offer a forum where you can discover, participate and belong.
Here are some highlights:
This fall, the Artist Partner Programs bring back Arts Citizenship Talks (ACTnow), a series of powerful conversations with visiting artists on activism, the creative process, social justice and inspiration.
The School of Theatre, Dance, and Performance Studies presents the Fearless New Play Festival, a four-day celebration of new scripts in development that address the urgent issues of today, plus a concert in which M.F.A. dance candidates bring their thesis projects to life.
The School of Music invites you to revel in the sounds of the Festival of Nine Lessons and Carols, a seasonal favorite that brings the joy of the holiday season to life. In addition, the UMD Symphony Orchestra will perform Lyric for Strings by Pulitzer Prize-winning African American composer George Walker. The musicians of the Thalea String Quartet also embark on their graduate fellowship with plans for virtual programming and community outreach.
We are pleased to share that all fall events will be free to the general public and continue to be free for students! As we embark on this unique season, we will be regularly adding new opportunities to engage. Keep up with new events by following us on Facebook, Instagram and Twitter and visit theclarice.umd.edu for the most up-to-date information.
Explore here.