'Fearless' New Voices Take the Stage
November 19, 2020 School of Theatre, Dance, and Performance Studies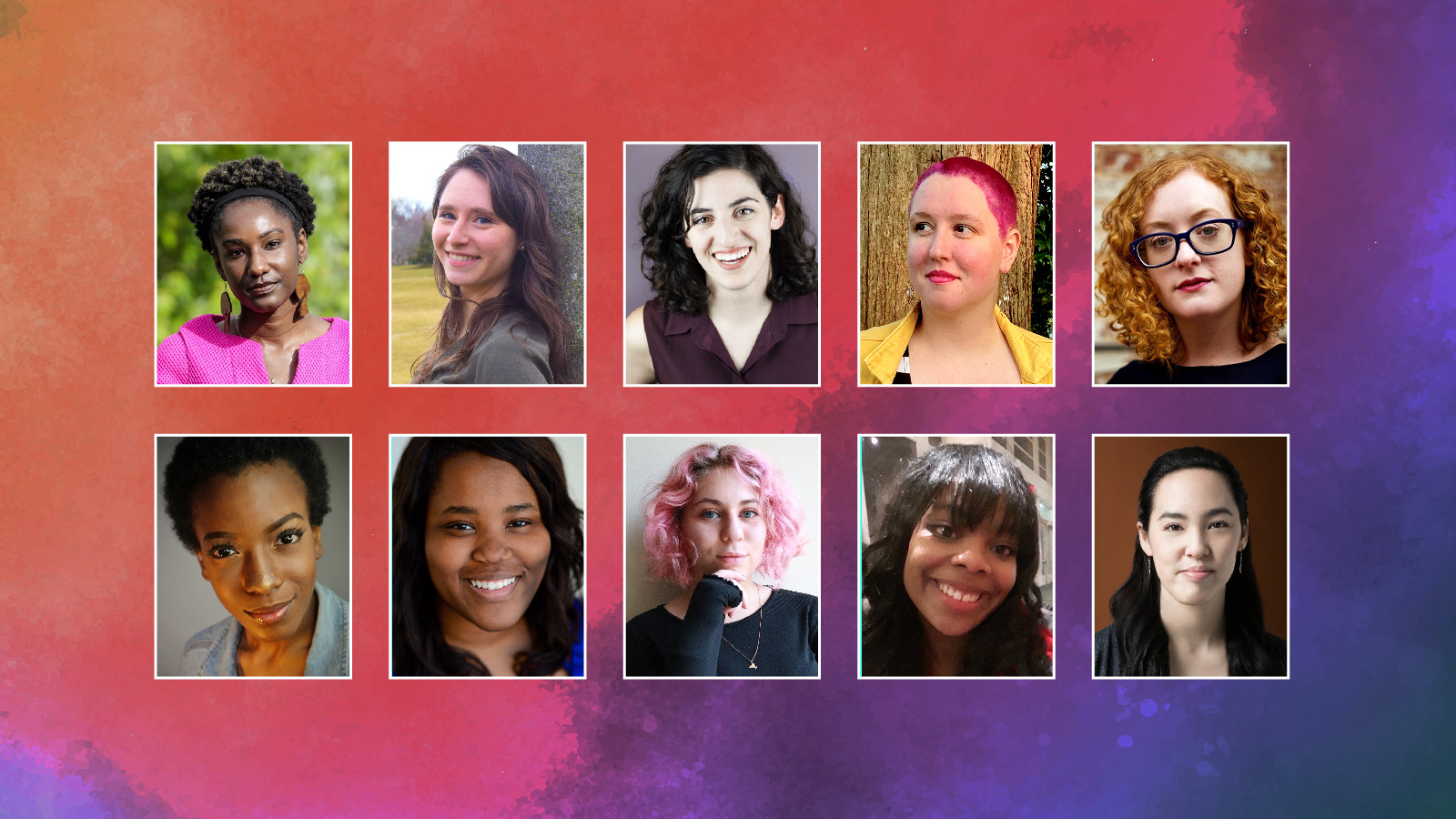 Festival showcases young playwrights.
By Sala Levin '10 | Maryland Today
En route to an abortion clinic appointment, two friends—young Black women with very different skin tones—navigate questions about colorism, autonomy over one's body and the way the world sees them.
That's the premise of "By Grace Part Two," a play by Agyeiwaa Asante '18 that will have its premiere Thursday as part of the annual Fearless New Play Festival, a free, four-day virtual theatrical extravaganza hosted by UMD's School of Theatre, Dance, and Performance Studies (TDPS). The festival, moved online this year due to the pandemic, will feature readings of 10 new plays by alums and current students.
"Everything is geared toward incubation and support to help playwrights shepherd those plays to be the strongest plays they can be," said Jennifer Barclay, associate professor in TDPS and festival director.
During the three-week rehearsal process, each playwright worked with a director, stage manager, dramaturg and actors to gain a deeper understanding of how their play unfolds onstage. Between rehearsals, playwrights made edits, part of a "very organic process, a give-and-take of listening and of open, active collaboration," said Barclay.
Earlier this year, after reading a Twitter conversation about discrimination within the Black community ("Most of my plays are usually inspired by something I saw on the Internet," she said), Asante began mulling over how to tackle the issue in a play. After writing a draft and letting it sit for a while, Asante decided to submit it to the festival.
Read more in Maryland Today.
Headshots courtesy of playwrights; design by ARHU Creative Studio.