MFA Dance candidate Meghan Abadoo awarded Fulbright to Ghana
May 03, 2016 School of Theatre, Dance, and Performance Studies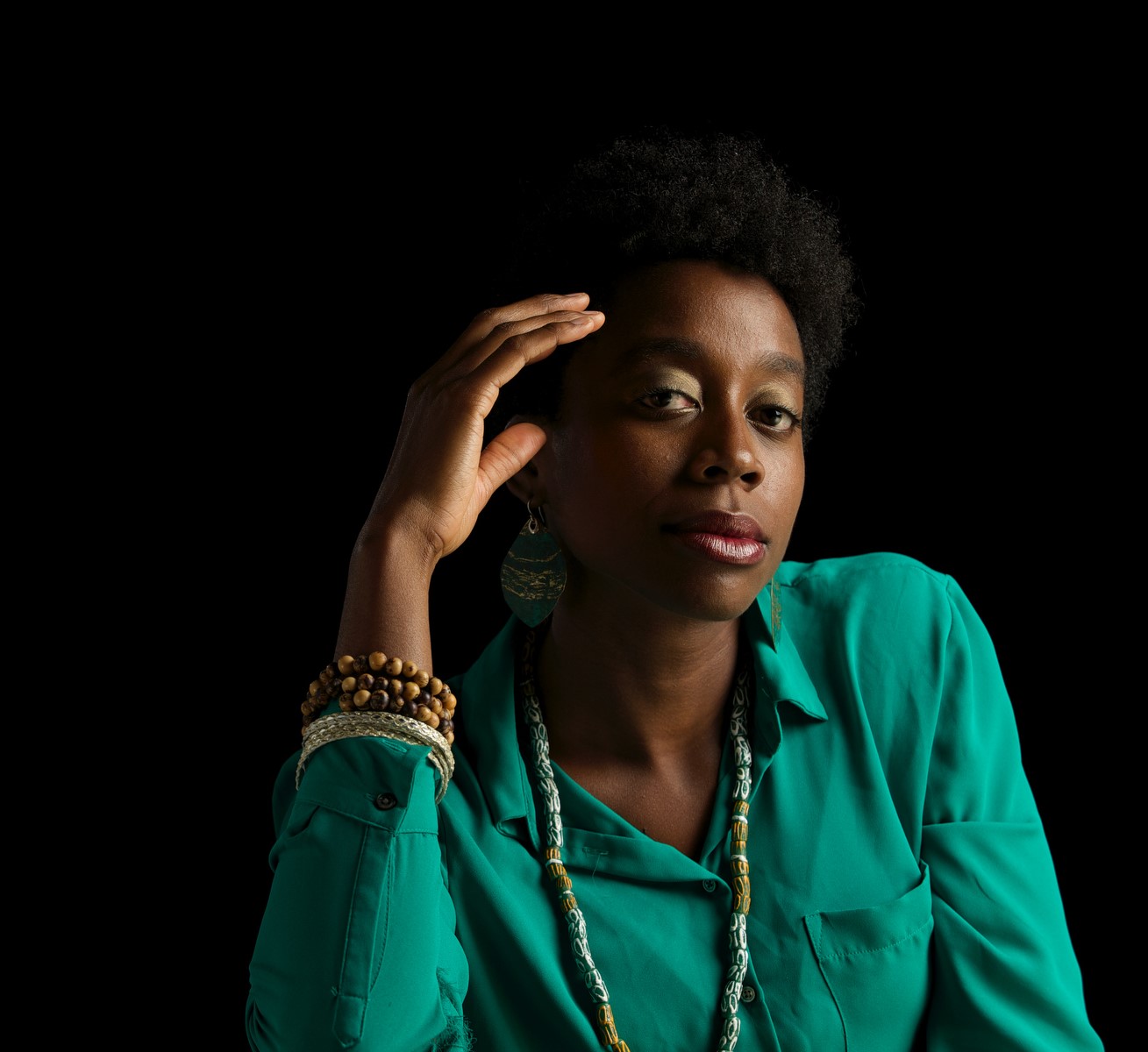 Congratulations to MFA Dance candidate Meghan Abadoo ('16) on receiving a Fulbright U.S. Student Program grant to Ghana to study dance! 
Congratulations to MFA Dance candidate Meghan Abadoo ('16) on receiving a Fulbright U.S. Student Program grant to Ghana to study dance! The grant comes from the U.S. Department of State and the J. William Fulbright Foreign Scholarship Board, and Meghan is one of over 1,900 U.S. citizens who will teach, conduct research, and provide expertise abroad for the 2016-2017 academic year through the Fulbright U.S. Student Program. Recipients of Fulbright awards are selected on the basis of academic and professional achievement as well as record of service and demonstrated leadership in their respective fields.
Meghan's project is entitled "Choreographing Sankofa," and she will be researching Ghanaian contemporary dance within the Academy of Music, Dance and Drama at the Noyam African Dance Institute (Noyam) in Dodowa, Ghana. Just twenty-five miles outside of Accra, Ghana's capital city, Noyam gathers young dancers, choreographers and dance scholars around a philosophy that views dance as a source of empowerment and socio-economic development. Meghan will be researching directly with Nii-Tete Yartey, the current artistic director of both Noyam and the National Dance Company of Ghana, and Dr. Sylvanus Kwashie Kuwor, a leading Noyam faculty member, as well as a dance and anthropology professor at the University of Ghana.
At the heart of Meghan's investigation is an emphasis on inquiry and discovery within kinesthetic practice—in short, the knowledge held within the dancing body. Through a multi-layered immersion that includes studying, teaching and creating dance, she will explore the choreographic methodologies that Ghanaian contemporary dance artists are utilizing to construct and interpret their evolving global, national and personal identities. On a personal level, Meghan is also interested in contributing her own choreographic voice in collaborating with these artists, as well as in better understanding her place as a member of the African diaspora.
As Meghan's mentor Professor Miriam Phillips says, "Meghan's Fulbright work will expand on several of the perspectives, methodologies, and collaborative art making practices developed over the course of her Dance MFA at TDPS, as she takes her work to an international and cross-cultural arena, further exploring choreographic practice in relationship to national identity. While at UMD, Meghan's research has explored the intersection of racism and dialogue, particularly issues of race and gender as they impact contemporary African-American realities." Her work has developed through various written and choreographic projects, including: "Wake UP!"—her Second Season performance with TDPS, co-directed with alumnus Vaughn Midder; her work as an intergroup dialogue facilitator both on and off campus; and her recent thesis work entitled, "Octavia's Brood: Riding the Ox Home" (dramaturged by PhD candidate Khalid Yaya Long).
Meghan is the second Fulbright awarded to the TDPS Dance program (the first was Stephanie Miracle's to Germany in 2014). In preparing for the Fulbright, Meghan has been mentored by TDPS Dance professor Miriam Phillips, who has pushed and mentored her students to apply for Fulbrights and other international and national scholarships to further their dance research and practice. Professor Phillips says,
"Meghan's Fulbright to Ghana is multifaceted. It represents the kind of expansive thinking and multi-layered practice that we promote in the School of Theatre, Dance, and Performance Studies. I am proud of Meghan for her commitment to deep investigation of critically important social themes, and her creative vision and tenacity she maintained during the Fulbright application process."
We are looking forward to hearing about the work as it develops over the next year, and we hope she will send photos and videos to share her journey with us!
Congratulations, Meghan!
By Kate Spanos
---
More about the Fulbright Program:
The Fulbright Program is the flagship international educational exchange program sponsored by the U.S. government and is designed to build relations between the people of the United States and the people of other countries that are needed to solve global challenges. The Fulbright Program is funded through an annual appropriation made by the U.S. Congress to the U.S. Department of State. Participating governments and host institutions, corporations, and foundations around the world also provide direct and indirect support to the Program, which operates in over 160 countries worldwide.
This year marks the 70th anniversary of the Fulbright Program's establishment in 1946 under legislation introduced by U.S. Senator J. William Fulbright of Arkansas. Since then, the Program has given more than 360,000 students, scholars, teachers, artists, and scientists the opportunity to study, teach and conduct research, exchange ideas, and contribute to finding solutions to shared international concerns.
Fulbrighters address critical global challenges – from sustainable energy and climate change to public health and food security – in all areas, while building relationships, knowledge, and leadership in support of the long-term interests of the United States and the world.  Fulbright alumni have achieved distinction in many fields, including 54 who have been awarded the Nobel Prize, 82 who have received Pulitzer Prizes, and 33 who have served as a head of state or government.
Fulbright recipients are among over 50,000 individuals participating in U.S. Department of State exchange programs each year. The Fulbright U.S. Student Program is administered by the Institute of International Education.
For further information about the Fulbright Program or the U.S. Department of State, please visit http://eca.state.gov/fulbright or contact the Bureau of Educational and Cultural Affairs Press Office by telephone 202-632-6452 or e-mail ECA-Press@state.gov.