TDPS successes at the KCACTF Region 2 conference
January 30, 2020 School of Theatre, Dance, and Performance Studies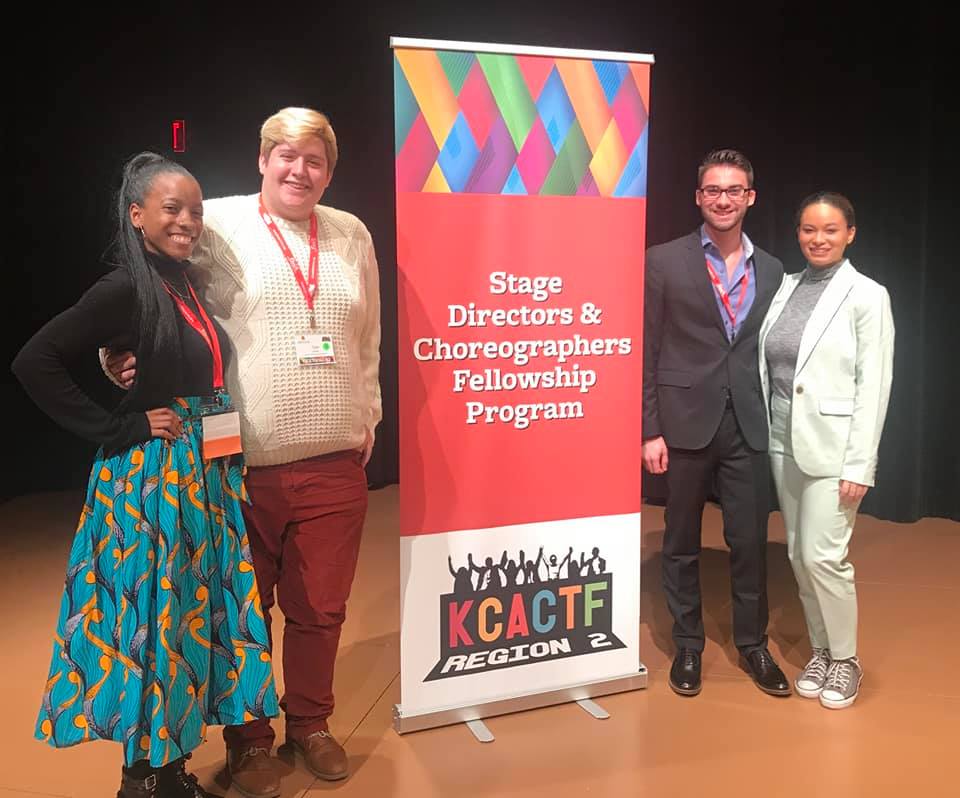 The 2020 KCACTF Region 2 conference brought theater students, faculty, and practitioners to the University of Maryland for a week of activities.
Congratulations to everyone who participated in and supported the Kennedy Center American College Theatre Festival KCACTF two weeks ago! Big thanks to all the undergraduate and graduate students who offered their time and support to help us pull off this huge event.
Special congratulations to the following students on receiving recognition and awards at the festival, bolstering TDPS' reputation as a regional and national force.
Best Partner Award in the Irene Ryan Acting Scholarship - Gabrielle Allen
Finalists for the Irene Ryan Acting Scholarship - Miranda Hall and Kyle Starling
Musical Theatre Intensive Finalist - Edima Essien
Certificate of Merit for a One Act Play - Amber Smithers
The Stage Directors and Choreographers (SDC) Society Directing Intensive Finalist - Des'ree Brown
Honorable Mention for the Stage Directors and Choreographers (SDC) Society Directing Intensive - Jasmine Mitchell
Photo: Jasmine Mitchell (far left) and Des'ree Brown (far right) at the Stage Directors and Choreographers (SDC) Society Directing Intensive. Photo courtesy of Des'ree Brown