TDPS welcomes Dance artists-in-residence for 2017-2018
August 09, 2017 School of Theatre, Dance, and Performance Studies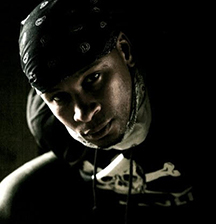 The School of Theatre, Dance, and Performance Studies welcomes three artists-in-residence in Dance for the upcoming 2017-2018 academic year.
The School of Theatre, Dance, and Performance Studies welcomes three artists-in-residence in Dance for the upcoming 2017-2018 academic year.
Carlos Funn will be in residence for the Fall 2017 semester. He is a dancer, drummer, photographer and film artist from Richmond, VA, who received his MFA in Screen Dance from the University of Michigan and a BFA in Dance and Choreography from Virginia Commonwealth University. His background in dance includes inner-city dance styles (Hip-hop), House, African, Capoeira, Tiger & Crane Kung fu, Aikido, Kali in addition to training in modern dance and Ballet. Funn has twice received scholarships to attend The American Dance Festival (ADF) in Durham, North Carolina. Funn has worked with choreographers such as Maia Claire Garrison, Earl Mosley, Ronald K. Brown and National Medals of Arts recipient Ralph Lemon on his Geography Project Africa & Asia. Funn's current work involves multidisciplinary experiments centered around dance, film and sound installation.  Funn is also co-founder of the moving24fps.com dance film festival in partnership with dance and filmmaker Marcus White.
Coming to the University of Maryland, Funn seeks to engage the students of the School of Theatre, Dance, and Performance Studies and the School of Music to create a work for the Faculty Dance Concert. Funn will activate his ensemble to be visual protagonist and provocateurs in what he calls a "socially conscience cabaret." He will also teach DANC318/319 Modern Technique III and IV, DANC138P Hip Hop, and DANC207 Creative Process/DANC209 Dance Composition.
Xan Burley and Alex Springer will be in residence for the Spring 2018 semester. They are Brooklyn-based performers, choreographers, teachers, and arts administrators. Since 2008, their work has been presented at Center for Performance Research (2016 Technical Residency recipients), Danspace Project's DraftWork, Movement Research at the Judson Church, University Settlement (2013-14 Artists-in-Residence), Brooklyn Arts Exchange (2011 Space Grant Recipients), DanceNOW (2011 Encore Challenge winners), the 92Y, and Triskelion Arts, among others. They have enjoyed staging their work on many university dance departments and professional companies throughout the U.S. and their choreography appears in the feature-length film Frances Ha (2013). Burley and Springer were members of Doug Varone and Dancers until 2017 and have performed extensively with other artists in NYC. They received the 2015 Emerging Artist Award from their alma mater, the University of Michigan. Most recently, they enjoyed a month-long residency creating work with the artists of Zenon Dance in Minneapolis, MN and a Research Fellowship at Jacob's Pillow Dance where they will show their work on the Inside/Out stage. In September, they are excited to develop their work at the Marble House Project in Dorset, VT. 
Come springtime, Xan and Alex are eagerly looking forward to continuing their research as teachers and creators by collaborating with the extensive community at UMD.