TDPS welcomes Sam Crawford and Marielis Garcia to the school
June 16, 2020 School of Theatre, Dance, and Performance Studies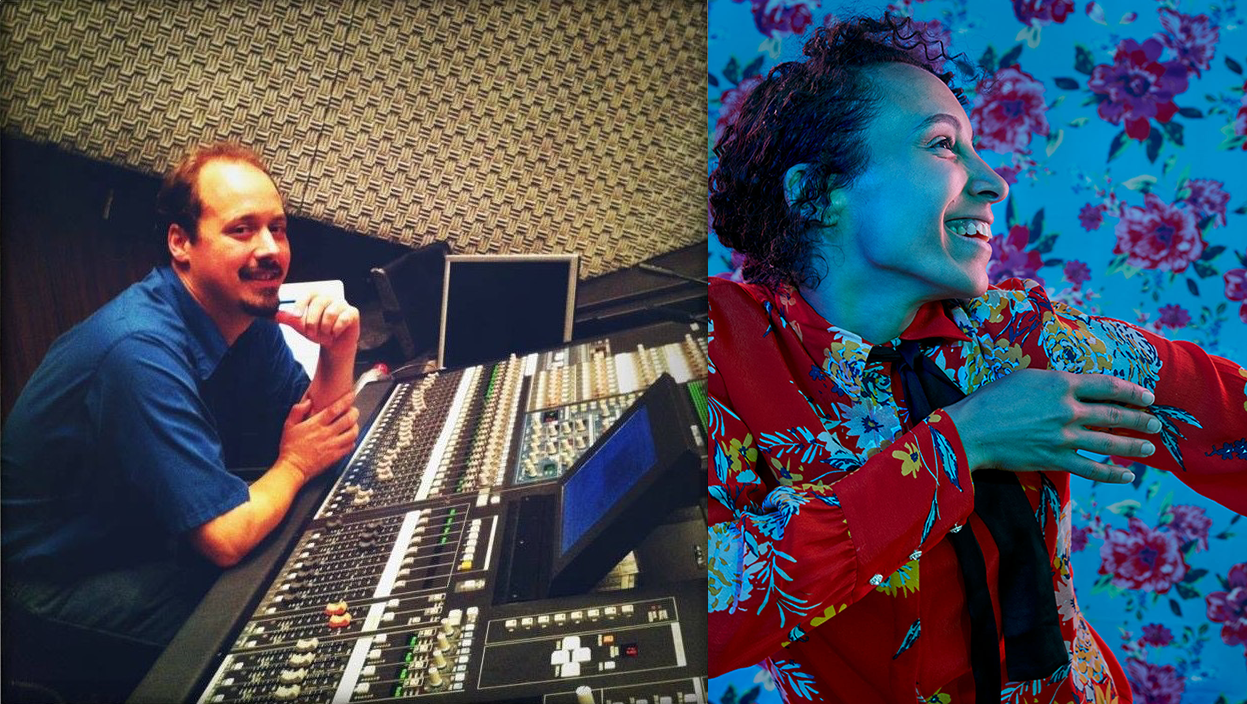 These artists will continue the work in interdisciplinary collaboration that TDPS values.
The School of Theatre, Dance, and Performance Studies is pleased to welcome two new members to the school: Sam Crawford in the sound and media technologies in performance position and Marielis Garcia as the dance artist-in-residence. These artists bridge the performing arts in numerous ways and will continue the work that TDPS values in interdisciplinary collaboration within our school and with other fields. Crawford and Garcia will begin in Fall 2020.
Sam Crawford joins TDPS as the new sound and media technologies in performance expert, building on the position from recently retired Paul Jackson. He comes to College Park from Brooklyn, where he has been working as a freelance composer, designer and engineer. 
A multi-instrumentalist on electric guitar, modular synthesizer, lap steel, banjo, bass, piano, organ and brass, Crawford is called one of "a fiercely intelligent, talented crew of players" by the New York Times. His recent compositions and sound designs have included works for the Bill T. Jones/Arnie Zane Company (Another Evening: Venice for the Venice Biennale, 2010), Camille A. Brown and Dancers (BLACK GIRL: Linguistic Play, 2016), Yin Mei Dance (Scent of Time for the Beijing Dance Academy, 2010), Kyle Abraham / Abraham.In.Motion (Pavement for Harlem Stage, 2012), and David Dorfman Dance (Aroundtown for BAM's Next Wave Festival, 2017) and Yara Travieso (La Medea at PS122's Coil Festival, 2017).
Crawford completed both his B.A. in English and A.S. in audio technology at Indiana University in 2003. He later worked at Looking Glass Studios in New York City as an assistant engineer on film projects with Philip Glass and Björk. These early experiences shaped his thoughts on music and music-making, and he uses improvisational processes to generate raw material and refine that material into finished works. 
Learn more about Sam Crawford's work at www.samcrawfordsound.com.
--
Marielis Garcia will be the dance artist-in-residence starting in Fall 2020. She is a Harlem based, Dominican American dance artist with an M.F.A. in Digital and Interdisciplinary Art Practice. She has performed and toured with Brian Brooks (NY), Helen Simoneau (Winston-Salem, NC), Peter Kyle Dance (NY), iKapa (Cape Town, SA), and Douglas Dunn and Dancers (NY), among others. 
In 2014, La MaMa theater awarded Garcia with a three-week residency, supporting and presenting a new work in Spoleto, Italy. In 2017, she was a University of North Carolina School of the Arts Choreographic Fellow. Garcia  has also been a Lower Manhattan Cultural Council grant recipient for three  years. She has presented her work throughout the US and abroad including Dixon Place, Judson Memorial Church, the Garment Arts Alliance Festival and Aaron Davis Hall, for which she has been awarded a CUNY Dance Initiative award. She has had residencies at Kaatsbaan International Dance Center (Tivoli, NY), Dance Initiative (Carbondale, CO), Chashama (NY), North York Arts Center (Toronto, Canada) and many more.
In addition, Garcia and Canadian artist David Norsworthy have been developing and performing a work that is an emergent collaborative creative process entitled Possibilities of Dialogue. Since 2009, she has also been a visiting teaching artist in NYC public schools through The Leadership Program. She is co-director of STUFFED: Dinner and Dance, a free quarterly community event that serves a warm meal and dance performance at Judson Memorial Church. 
Learn more about Marielis Garcia's work at www.marielisgarcia.com.