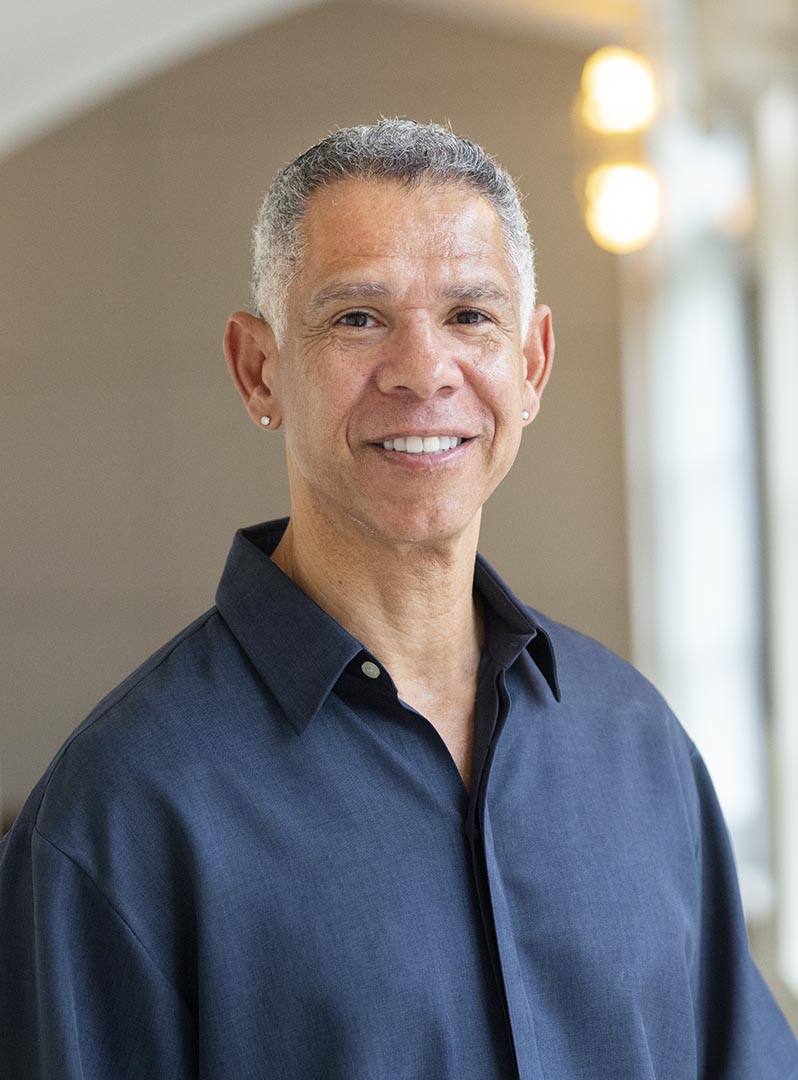 Research Expertise
Black Theatre
Directing
Musical Theatre

Education/Training:
M.F. A., Directing, Northwestern University, 1994; B.A., UCLA, 1981
Areas of Specialization/Interest:
Directing, Black Theatre and Performance, Musical Theatre
Professional Affiliations:
Actors' Equity Association (AEA), American Federation of Television and Radio Artists (AFTRA), American Guild of Variety Artists (AGVA), Association for Theatre In Higher Education (ATHE), Black Theatre Network (BTN), Screen Actors Guild (SAG), The Society of Stage Directors and Choreographers (SSDC), Theatre Communications Guild (TCG)
Representative Productions:
Professional theatre credits include productions from Los Angeles to New York. Television credits include daytime dramas, situation comedies, variety specials, and commercials. Recent credits include premiere's of Colossal, Embrace, Etudes for the Sleep of Others, and Blues Journey at the Kennedy Center; the premiere's of The Waiter and Blackballin' at Arena Stage; 24/7, 365 at the Theatre of First Amendment; Dr. of Alcantara at Strathmore Music Center; Once On This Island and Crumbs From the Table of Joy at the Round House Theatre; Pretty Fire and From the Mississippi Delta for the African Continuum Theatre Company; The Heidi Chronicles and Barefoot in the Park (with Laura Linney and Eric Stoltz) at LA Theatre Works; A Raisin in the Sun at Olney Theatre Center.
Honors and Awards:
1991 Emmy Award for Individual Achievement in Performance; 2002, 2000, 1998, 1996 General Research Board Summer Research Award; 1997, 1995 Creative and Performing Arts Award; 1997 Instructional Improvement Grant; 2000, 1997 Research and Travel Grant; 1996, 2000 Outstanding Teacher, UMCP; 1995 Diversity Initiative Steering Committee Matching Funds Grant; 2019 induction into the College of Fellows of the American Theatre.
Professor Scot Reese recognized at Maryland Research Excellence Celebration
Scot Reese was recognized for having demonstrably elevated the visibility and reputation of the University of Maryland Research Enterprise.
School of Theatre, Dance, and Performance Studies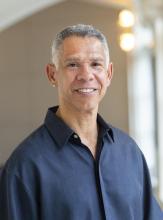 Professor Scot Reese was recognized at the University of Maryland's Maryland Research Excellence Celebration on February 26. The honor acknowledges faculty who have demonstrably elevated the visibility and reputation of the University of Maryland Research Enterprise. Scot was nominated by Dean Bonnie Thornton Dill of the College of Arts & Humanities.