Professor Helen Q. Huang Wins Prestigious Henry Award 2023 for Costume Design
October 31, 2023 School of Theatre, Dance, and Performance Studies | College of Arts and Humanities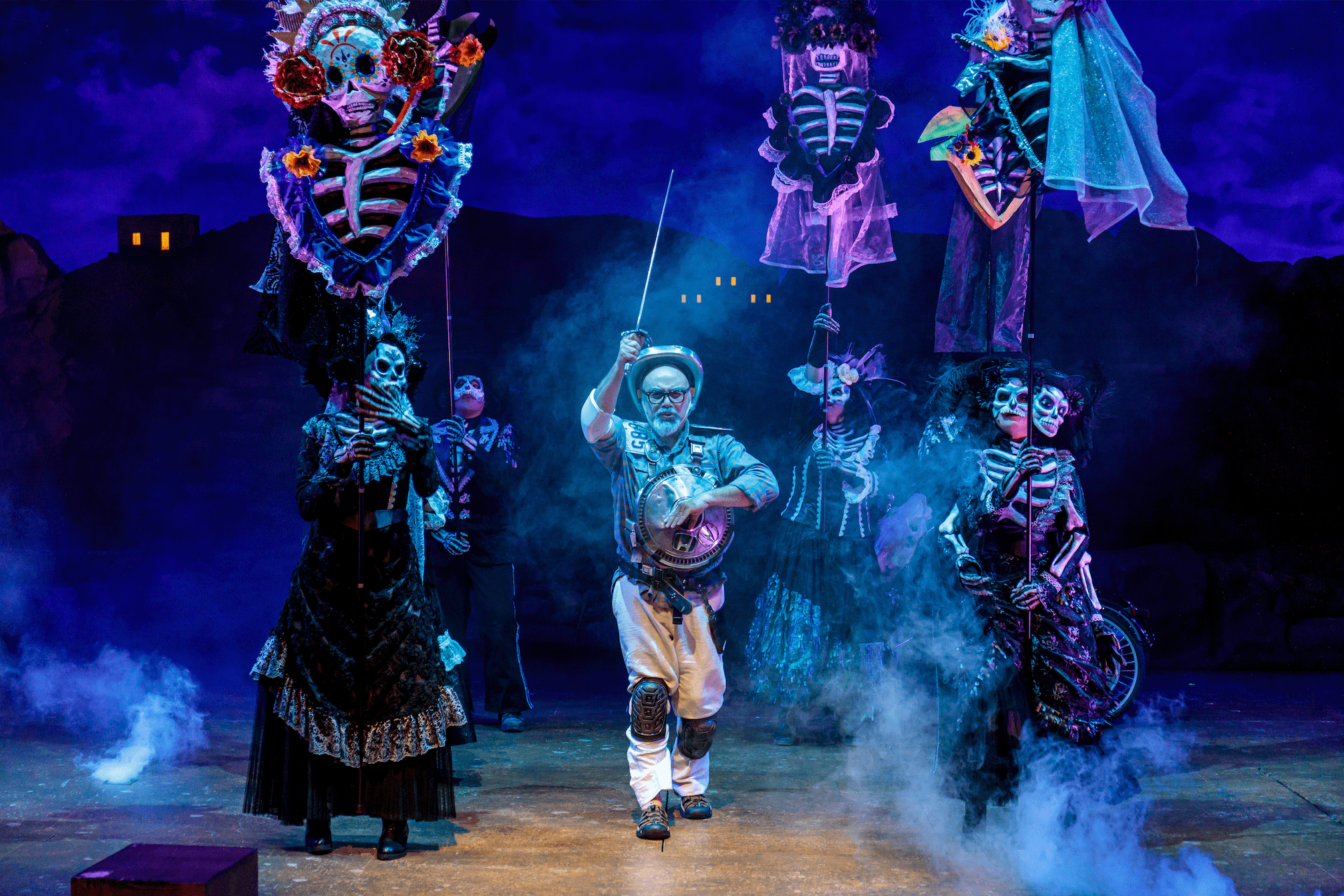 Huang designed costumes for the Denver production of "Quixote Nuevo."
By Gabrielle Ching
Professor of Dance, Theatre Design and Production Helen Q. Huang has received a 2023 Henry Award for her costume and puppet design for the play "Quixote Nuevo" with the Denver Center for the Performing Arts Theatre Company. The awards, given annually by the Colorado Theatre Guild, honor outstanding achievements during the past season.
For Octavio Solis' reimagining of Cervantes' "Don Quixote," Huang, who teaches costume design at UMD, fashioned costumes and puppets that brought to life Tejano culture in a fictional border town and immersed audiences in imaginary realms that the characters journeyed through.

"It is a great honor that the work, the art, gets recognized by the community," Huang said.
Huang has designed for numerous companies in the Washington, D.C. area, across the country and abroad. She has won multiple awards for her design work, including a Helen Hayes Award and an Ivey award, and her work has been exhibited at the Prague Quadrennial, Lincoln Center and the New York Public Library.
She first designed costumes for "Quixote Nuevo" at Round House Theatre in Bethesda, Maryland, in 2021. When the show was invited to the Denver Center for the Performing Arts Center in Summer 2022, Huang approached Director Lisa Portes with an idea to add puppets. She developed the puppets with the costume shop at the DCPA.
Huang's work for the Denver production included intricately detailed knight's armor, adorned skeleton figures, eerie floating human skulls, lifelike animal head sculptures, and puppets that mimicked their puppeteers. It was described by the Denver Post as "foxy," and by CBS as "beautiful."
After its success in Denver, "Quixote Nuevo" was on stage at the South Coast Repertory in Costa Mesa, California, last month.
Production photo of "Quixote Nuevo" by Adams VisCom.